Get More Customers
Learn more about Nika Bleu Marketing solutions for your business. Advertising has changed since the Yellow Pages. You have more opportunities than ever before to reach your customers. All these choices can seem confusing, but it doesn't have to be.
Run your business while outsourcing your marketing. It's free and easy to see if our services are a fit for your marketing needs.
New! Test your website (or your competition's site) to see how it's performing. Try our free website grader.
Get more customers! Learn about affordable lead generation and advertising. We are small business specialists. We'll respect your budget.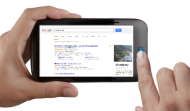 More and more people search on mobile and tablets, and they are searching for LOCAL businesses and places. We can help you get mobile!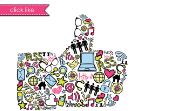 Videos attract,and they are popular everywhere. Videos and slideshows can be easy to produce, and distribution is key. Learn more.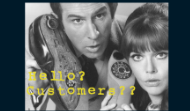 Valuable marketing tips. From link building to Facebook, get educated on effective ways to boost your business both online and offline. Delivered in digestible bites!